Support science education in schools!
AAAS and Subaru will donate an award-winning science book in your name through the nationwide Subaru Loves Learning program.
It's a great way to be involved and show your support for science education in schools.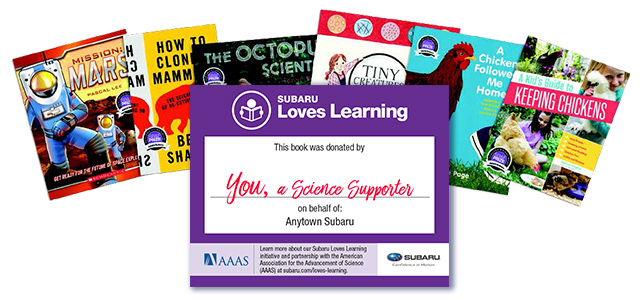 *Book donations are available while supplies last. Books donated August 1-31st will be delivered to local schools in the month of September.
Support science education all year long. Join AAAS Today!

Already a member? Renew today.
AAAS is the world's largest multidisciplinary science membership organization. As a member, you are contributing to the advancement of science education, literacy, and access. Learn More »