Editor Spotlight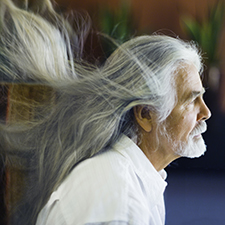 Mark Aldenderfer, Ph.D is Distinguished Professor Emeritus of Anthropology, Department of Anthropology and Heritage Studies, University of California, Merced, and Edward A. Dickson Emeriti Professorship Endowed Chair. In 2010, Mark was named a National Geographic Society Explorer. His research focuses on the comparative analysis of high altitude cultural and biological adaptations from an archaeological perspective. He is likely to be the only archaeologist who has done research on the three high elevation plateaus of the planet—Ethiopian, Andean, and Tibetan—over the course of his career. Mark currently works in the High Himalayas of Nepal, where he studies long-term patterns of population movements, trade, and the transformation of religious traditions over the past 3000 years. He has served as editor-in-chief of several journals, including Latin American Antiquity and Current Anthropology, the premier four-field journal in anthropology.
Website: www.nationalgeographic.org/find-explorers/mark-s-aldenderfer
---
Meet the Team
Scott Ortman. Ph.D (Associate Professor, Department of Anthropology, University of Colorado Boulder) is Director of the Center for Collaborative Synthesis in Archaeology and Principal Investigator of the Social Reactors Project. His research focuses on historical anthropology, complex systems, and the contemporary relevance of archaeology.
Websites:
https://ibsweb.colorado.edu/archaeology/
https://www.colorado.edu/socialreactors/
https://experts.colorado.edu/display/fisid_152978
David Raichlen, Ph.D (Professor, Department of Biological Sciences, University of Southern California) is Director of the Evolutionary Biology of Physical Activity Lab. His work is focused on links between how human evolutionary biology impacts health and well-being today with an emphasis on how changes in physical activity patterns in human ancestors altered human physiology and aging.
Website: https://www.raichlenlab.com
---
Publish With Us

Our editorial team is excited to evaluate a wide range of manuscripts that bring anthropological and archaeological evidence to bear on patterns in human history and evolution and contemporary issues in the environment, health, and society. We are especially interested in papers that will be of broad transdisciplinary interest. We have expertise in historical anthropology, cultural evolution, complex systems, network analysis, population movements, genomic studies of ancient peoples, paleoanthropology, biomechanics, human biology, physiology, and neuroscience.

Interested in talking more about archeology and anthropology at Science Advances? Meet Mark and Scott at the SAA 87th Annual Meeting, March 30th- April 3rd in Chicago!

Submit your paper today for publication consideration in Science Advances.

Learn more on how to submit a manuscript today, here.

For further inquiries, please contact the Science Advances Editorial Office at ScienceAdvancesEditorial@aaas.org.
---
About Science Advances
Science Advances is the gold, open-access, multidisciplinary expansion of the journal Science. Led by a large board of active, prominent researchers, Science Advances publishes work across all areas of science, highlighting both broad impact and disciplinary-specific breakthroughs. Our editors strive to provide authors with fair, fast, expert peer review and readers with free access to ground-breaking advancements in science across all disciplines. As a high caliber, open-access journal, Science Advances is committed to the mission of its publisher, the American Association for the Advancement of Science (AAAS), the not-for-profit organization dedicated to advancing science, engineering, and innovation throughout the world for the benefit of all people. Learn more>>
---
Like us on Facebook @ScienceAdvances | Follow us on Twitter @ScienceAdvances
---