In this issue:
Message to Members: AAAS Speaks for Science as U.S. Debates Federal Budget
News to Note:
--Consortium Warns Lawmakers Against Cutting Key Science Budgets
--Debt Ceiling Agreement Puts Pressure on U.S. R&D Investment
--Riley Lecture: Innovations to Feed Billions
--Barnard Lecture: Equating Science and Democracy
--Court Ruling on Embryonic Stem Cell Research
--Improving Research to Prevent Wrongful Convictions
--Saudi Arabia's Push for Science Capacity
--Success of Nuclear Non-Proliferation Treaty
--AAAS Mass Media Science & Engineering Fellows
--Expert Labs Engages Public in Policymaking
--New AAAS Books Focus on Policy and Education
--AAAS Gallery Art Exhibit
Member Central
--NASA at a Turning Point
Science Careers:
--Featured jobs
Member Benefit:
--Dell Discount
Announcements:
--Save the Date: 2012 AAAS Annual Meeting
--AAAS Regional Division Meetings
--New Report on International Engagement in Biological Sciences
--Science SPORE Award Winner
--Project 2061 Assessment Workshop
--Award Nominations Deadlines
--Join the AAAS President's Circle



---
Sponsored by:
Days of Molecular Medicine 2011 Program now Available!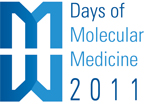 Join AAAS and Science Translational Medicine in Hong Kong from November 10-12, 2011 for Days of Molecular Medicine 2011.
Take advantage of this extraordinary opportunity to learn from, and network with, some of the world's most influential researchers in regenerative medicine.
The Days of Molecular Medicine 2011 conference will cover a broad range of topics including new strategies for engineering liver, skin and corneal tissues; neural stem cells and nervous system regeneration; stem cell therapies for treating heart disease; and designing better biomaterials for engineering bone, cartilage and muscle.
To view the program visit
dmm.aaas.org/program
---

AAAS Speaks for Science as U.S. Debates Federal Budget
We all know the challenges to the United States in addressing the debt and reinvigorating the economy. We also know that federal research and development (R&D) funding is vital to continuing advances in innovation necessary to spur economic growth. AAAS has been very active in arguing for the continued support for the full array of science and engineering research fields.
As one example, as the U.S. House of Representatives prepared to debate the Commerce, Justice and Science appropriations bills for fiscal year (FY) 2012, AAAS led a consortium of more than 150 scientific societies and universities to express their support of the federal R&D budget of the National Science Foundation, which is unique in advancing multidisciplinary research. The letter, dated 11 July and routed to key lawmakers, noted recent "attempts to trivialize specific research grants and to challenge the scientific merit review process" and argued in support of the peer-review process as the appropriate vehicle for awarding grants. The intersociety letter strongly opposed "defunding individual grants or entire scientific disciplines," a tactic that has had an impact on the NSF and the National Institutes of Health over the years. (See News, below, to access the full letter and the list of signatories.)
AAAS has a long history as a leader in promoting strong science policy and robust investment in scientific research. Since 1976, our R&D Budget and Policy Program has provided timely independent analysis of federal funding trends and budget legislation. The weekly AAAS Policy Alert e-newsletter supplies budget and other Congressional and Executive Branch news in areas of concern to the science and engineering community. Annually, our comprehensive report on the Administration's budget request includes special analysis by theme, major agency, and discipline. You can access "AAAS Report XXXVI: Research & Development FY 2012" and the current status of appropriations legislation, listing bills with funding tables, at
http://www.aaas.org/spp/rd/rdreport2012/


With your support, AAAS works to advance the scientific enterprise and protect its integrity. Thank you.
Sincerely,

Alan I. Leshner, CEO, AAAS


---
Consortium Warns Lawmakers Against Cutting Key Science Budgets
AAAS joined a consortium of U.S. science, engineering, and higher education organizations in a letter urging policymakers to avoid clear-cutting support for key fields of research in their need to cut spending. The letter cited the unfair ridicule of unfamiliar research topics that are vital to the interdisciplinary research that integrates the physical and biological sciences with insights from social and behavioral fields -- increasingly essential to scientific progress and innovation. The consortium voiced strong support for the federal research and development budget of the National Science Foundation in fiscal year (FY) 2012, citing its unique support for all science and engineering disciplines. More than 150 signatories also included the Association of American Universities, the American Chemical Society, the American Economic Association, and the American Physical Society.
Debt Ceiling Agreement Puts Pressure on U.S. R&D Investment, AAAS Reports
The agreement to raise the U.S. debt ceiling and reduce spending, approved by Congress and signed August 2 by President Barack Obama, puts federal research investment needed to drive economic growth at risk, cautions Joanne Carney, director of the AAAS Office of Government Relations. "Strong support for U.S. science, engineering, and higher education organizations remains essential, particularly as the recovering economy remains fragile," Carney said in a statement. For fiscal year (FY) 2012 and FY 2013, "the budget cap increases of between 1.8 percent and 2.3 percent each year will continue to put additional pressure on agency budgets as they struggle to keep pace with inflation and could result in a real decrease in research and development (R&D) investment for the foreseeable future," she added.
Read more
and access reports from the AAAS R&D Budget and Policy Program.

Riley Lecture: Plant Genetics Expert Addresses Innovations to Feed Billions
"How can we feed the world without destroying it?" asked Pamela C. Ronald, a professor of plant pathology, as she delivered the 2011 Charles Valentine Riley Memorial Lecture at AAAS. Ronald said looming food shortages can best be solved by wedding the newest agricultural science and technology with the best sustainable farming methods, noting that sustainability can only be maximized by combining the use of improved seed with ecologically-based agricultural practices. During the follow-up discussion, an expert panel included AAAS President Nina V. Fedoroff, a specialist in plant stress response, who stated that farming productivity will need to double while reducing ecological impact, requiring many innovations in crop improvement, better water management, and more efficient nutrient use.
Read more
and watch video highlights of the event honoring Riley, a prominent 19th century entomologist at the U.S. Department of Agriculture.
Barnard Lecture: Scientific Integrity Expert Equates Science and Democracy
Science breeds the free thinking and openness to ideas that lie at the heart of a democratic society, Francesca Grifo said during the 2011 Robert C. Barnard Environmental Lecture. Grifo, the director of the scientific integrity program at the nonprofit Union of Concerned Scientists, is the first former AAAS Science & Technology Policy Fellow to deliver the lecture, given annually at AAAS. Noting the fascination with science by the Founding Fathers, she traced the interconnection to the emergence of science-based agencies by the time Abraham Lincoln was in the White House and today's continuing expansion of agencies that rely on science. "The rightful place for science is as the basis for broad participatory and transparent conversations about how to solve these very difficult challenges we face, just as our forefathers, and, I would add, our foremothers would have wanted," she concluded.
Read more
about the lecture, which honors Barnard for his contributions to environmental and health law and his work with Science &Technology Policy Fellows.
AAAS Applauds Court Ruling on Embryonic Stem Cell Research
Following a U.S. judge's late-July ruling that dismissed a lawsuit challenging federal funding of embryonic stem cell research, AAAS CEO Alan I. Leshner hailed the decision. Leshner said, "The scientific consensus is that embryonic stem cell research is an extremely promising approach to developing more effective diagnostics and treatments for devastating conditions such as diabetes, spinal cord injuries, and Parkinson's disease." AAAS is strongly urging Congress to pass the Stem Cell Research Advancement Act and codify the Obama Administration's policy into law.
Read more.

Experts Urge Improving Research to Prevent Wrongful Convictions
At the opening of a two-day meeting of the AAAS Science and Human Rights Coalition in mid-July, science and policy experts urged new research to improve the reliability of non-DNA forensic tools, saying biological evidence is available in only five to ten percent of court cases. Participants in the discussions noted the surprising lack of communication between the traditional and the forensic scientific communities, saying science organizations have an obligation to help improve the analytic techniques and methodologies of forensics that are common in other fields of science. The experts also pointed out that every defendant has the basic right to evidence that meets minimum standards of scientific validity and reliability.
Read more.
AAAS Role in Saudi Arabia's Push for Science Capacity Expanded
Since 2008, the AAAS Research Competitiveness Program has collaborated with the Saudi national science agency, reflecting the kingdom's broad ambitions to move from an oil-based to knowledge-based economy. In a recent interview, Turki bin Saud bin Mohammad Al Saud, vice president for research institutes at the King Abdulaziz City for Science and Technology (KACST), said the collaboration is paying clear dividends as the AAAS role expands. In one step of the program, AAAS helped shape a grant competition based on international standards and tough, independent peer review -- some 1,800 proposals have been evaluated to date. Last year, AAAS helped assess the kingdom's core facilities and in June, an agreement was reached to manage peer review of research proposals on Alzheimer's disease.
Read more.

Capitol Hill Briefing Traces Success of Nuclear Non-Proliferation Treaty
U.S. Ambassador Susan Burk, President Barack Obama's special representative with responsibilities in the nuclear non-proliferation arena, traced the sustained beneficial impact of the 1970 Nuclear Non-Proliferation Treaty (NPT) during a briefing organized by AAAS. The international framework for nuclear weapons control and the peaceful use of nuclear materials has proven to be vital to U.S. and international security, Burk said, noting growth in the treaty's membership to 189 parties. Some nations with the technology to produce nuclear weapons chose not to do so and others agreed to give up their weapons. In addition, Burk said that without the framework of the NPT, effective multilateral sanctions to deal with countries that are in violation of their non-proliferation commitments would be far more difficult.
Read more.

AAAS Mass Media Science & Engineering Fellows Work in U.S. Newsrooms
Eleven graduate and postgraduate level science, engineering, and mathematics students are spending a summer at major news outlets across the United States, including the
Los Angeles Times,
Scientific American,
and National Public Radio. During their 10-week assignments, the fellows are actively engaged in reporting and research assignments, honing their science communications skills. A three-day orientation, which included two AAAS Minority Science Writers Interns working at
Science
magazine, covered interviewing techniques and pitching story ideas, and concluded with science writing workshops.
Read more
and click on the fellows' photos to listen to interviews.
AAAS's Expert Labs Engages the Public in Policymaking
The power of social networks is evident at Expert Labs, which serves to connect policymakers with the general public, researchers, and academics to address policy issues. During a recent interview, Anil Dash, the project's founding director, explained how he uses existing networks to garner thousands of responses: When the White House wanted to ask what the U.S. technology priorities should be, he put the question on Facebook and Twitter. Now, the project plans to increase public participation with "ThinkUp," created by a diverse group of international developers. This free, open-source technology platform collects and organizes responses from social networking sites to facilitate the analysis of feedback.
Read more
and watch the interview.
Recently Published AAAS Books Focus on Policy and Education
Three new resources have been developed to assist scientists seeking active roles in public policy and science education.
-AAAS's
Working with Congress: A Scientist's Guide to Policy
has been updated to include information on how technology and social media are changing communication.
-
The Role of Public Policy in K-12 Science Education
demystifies the process and demonstrates the impacts of policy on students, teachers, and their classrooms.
-
Measuring Diversity: An Evaluation Guide for STEM Graduate Program Leaders
provides a resource to evaluate programs to recruit and retain minority graduate students.
Read more
and access ordering information.

AAAS Gallery Presents Cutting Edge Science Images
A new exhibit showcases the art of science through 37 works by 82 artists. One multimedia installation explains the link between the theory of relativity and the GPS; another is an interactive game with plant cells. An innocent-looking illustration actually represents a 100-nanometer HIV particle, and a video tracks garbage, using sensors attached to pieces of trash, from Washington State to Michigan, Florida, and Mexico. The exhibition includes images assembled by the National Science Foundation (NSF) and the winners of the International Science and Engineering Visualization Challenge, an annual competition sponsored by the NSF and
Science.
Located at AAAS headquarters in Washington D.C., the exhibit is open to the public weekdays from 9 a.m. until 5 p.m. through August.
Read more.
---
Science
Careers, published by AAAS, offers many resources to help you advance your career. Whether you're seeking a new job, advice on career advancement in your chosen field, or ways to stay current on industry trends, you'll find helpful tools on the site -- all for free. Thousands of searchable jobs from academia, industry, and government are available as well as job alert e-mails, career advice, a resume/CV Database, webinars, and more. Visit
ScienceCareers.org
today.
---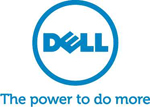 Dell Discount

Members located outside of the United States:

Save 10% on Dell products

See MemberCentral for terms & conditions

Dell discount for US members also available
Visit: dell.com/epp
Call: 800-695-8133
Member ID: GS23503292

---
2012 AAAS Annual Meeting to Host S&T Icons
Vancouver, British Columbia is the stunning backdrop for the 2012 Annual Meeting, 16-22 February. Confirmed plenary speakers include Mihalis "Mike" Lazaridis, global wireless visionary and innovator and president and co-CEO of Research in Motion. Also hear from Ismail Serageldin, director of the New Library of Alexandria, Egypt, an advocate for greater freedom and equality in science and society at large and champion of sustainable development. Also joining us is Frans B. M. de Waal, a Dutch-American behavioral biologist known for his work on primate social behavior, including conflict resolution, cooperation, inequity aversion, and food-sharing. The opening address will be delivered by AAAS President Nina Fedoroff, known for her research in plant sciences and biotechnology as well as her role as science advisor to two secretaries of the U.S. State Department. Get more details and register now at www.aaas.org/meetings.

Attend Your AAAS Regional Division Meeting

Four regional divisions of AAAS carry out the objectives of the association in their respective territories, focusing on science-related matters of local concern. Upcoming meetings:
Now Available: Report on International Engagement in the Biological Sciences

Following a series of meetings in the broader Middle East and North African region initiated by AAAS, including a workshop in Kuwait City, Kuwait last March, AAAS and the Kuwait Institute for Scientific Research have released a comprehensive report.
International Engagement: Responsible Bioscience for a Safe and Secure Society
examines national priorities to which biological research and biotechnology can contribute, scientific capacity necessary to address priorities, and mechanisms to gain needed capacity.
Access
the workshop report.

Electronic "Bugscope" Wins Science SPORE Award
Based at the University of Illinois at Urbana-Champaign, Bugscope puts an extremely powerful electron microscope into the hands of students, allowing individual exploration of bug samples magnified 20,000 times. Developed to incorporate scientists' technologies into teaching and learning via the Web, Bugscope has won the monthly
Science
Prize for Online Resources in Education (SPORE). So far, more than 580 classrooms have gained remote access to the microscope by submitting brief descriptions of a proposed project using their own bug samples.
Read more
, visit the site, and read the article about the project published in the 29 July issue of
Science.

SPECIAL EVENTS
Project 2061's Three-Day Assessment Workshop: 12-14 October

Held in Washington, D.C., the new assessment workshop, "Developing and Using Assessments Aligned to Science Learning Goals," is designed to introduce teachers, researchers, and assessment specialists to Project 2061's approach to science assessment and criteria and procedures for developing effective tools closely aligned to science ideas. Early bird discounts are available.
Register now.
AWARD NOMINATIONS DEADLINES
AAAS Philip Hauge Abelson Award: 1 September
The AAAS Philip Hauge Abelson Award honors a public servant for sustained exceptional contributions to advancing science or a scientist or engineer for a distinguished career of both scientific achievement and other notable services to the scientific community.
More information
.
AAAS Award for Science Diplomacy: 1 September
The AAAS Award for Science Diplomacy honors an individual or limited number of individuals working together in the scientific or engineering community for making an outstanding contribution to furthering science diplomacy. For more information contact Linda Stroud at (202) 326-6659, e-mail
lstroud@aaas.org
.
AAAS Award for Scientific Freedom and Responsibility: 1 September
The AAAS Award for Scientific Freedom and Responsibility honors scientists, engineers, and their organizations whose exemplary actions, sometimes taken at significant personal cost, have served to foster scientific freedom and responsibility. For more information contact Deborah Runkle at (202) 326-6794, e-mail
drunkle@aaas.org
.
AAAS/Subaru Prize for Excellence in Science Books: 1 September
The AAAS/Subaru Prize for Excellence in Science Books, sponsored by Subaru, celebrates outstanding science writing and illustration for children and young adults. For more information contact Heather Malcomson at (202) 326-6646, e-mail
hmalcoms@aaas.org
.

AAAS Early Career Award for Public Engagement: 15 October

The AAAS Early Career Award for Public Engagement with Science recognizes early-career scientists who demonstrate excellence in engaging with the public on science- and technology-related issues and promoting meaningful dialogue between science and society. The award is open to scientists and engineers, actively conducting research in any scientific discipline, who have been working in their current field for less than seven years and are pre-tenure or job equivalent. Nominations are invited from AAAS affiliate organizations, universities, government agencies, the media, research organizations, and individuals.
Read more
about eligibility and nominations for the award, which includes a $5,000 prize and support to attend the 2012 AAAS Annual Meeting.


Join the AAAS President's Circle

AAAS's undertaking to advance science in the service of society is an enormous one, especially now as we are increasingly called upon by the administration and Congress, the science community, and the public to speak up for science on a host of global issues. You can help to ensure that the voice of science -- your voice -- is heard by becoming a part of the President's Circle today with a philanthropic contribution of $500 or more. You will receive updates about our activities and invitations to AAAS events.
Visit us online
at
www.tinyurl.com/dye8kn
or call +1-202-326-6636 for more information.
---
---
AAAS News & Notes
appears in
Science
in the last issue of each month.
You can also read more about AAAS at
www.aaas.org
.
Science
magazine is available at
www.sciencemag.org
.
Change your mailing address or other info at
www.aaasmember.org
Invest in AAAS

Contributions from our members and friends are needed to support AAAS's mission to promote science in all forms.
Visit us online
to make a gift, or call +1-202-326-6636. With your support, we can continue to speak up for
you
-- and advance science for the benefit of society worldwide.