In this issue:
Message to Members: Advancing Science on Multiple Fronts
News to Note: China Visit on Collaboration, Cuba Visit on Policy, US Budget Analysis, Climate Change Statement, Expert Labs Launch, Spent Nuclear Fuel Storage, Leadership Seminar in S&T Policy, Unexpected Impacts of H1N1, Climate Change Symposia, Science Journalism Award Winners, Caribbean Division Meeting, Green Building Rating System, Collaboration on Diversity Strategy
Advancing Science, Serving Society: Center for Science, Technology and Congress
Science Careers: Lab Skills Webinar
Announcements: Science and Human Rights Coalition Meeting, Protecting Human Rights Training, Helium-3 Workshop, Photography Exhibit, Science/AAAS Holiday Offer, Annual Meeting Membership Offer, AAAS Elections Online Voting, Mass Media Fellowships, Minority Science Writers Internships, Call for Papers Science Translational Medicine, AAAS President's Circle
---
---
Advancing Science on Multiple Fronts
Dear Colleagues,
During 2009, our mission to advance science and serve society has inspired new initiatives on four interconnected fronts that, as a whole, provide vital scientific support in meeting interrelated global challenges.
Science Policy and Funding
It is critical to meeting national and global challenges that we provide objective information to guide federal policies and ensure appropriate funding of research and development (R&D). To lend scientific expertise to the policy making process, we held a series of Capitol Hill briefings on topics ranging from climate change to nuclear plant safeguards. AAAS sponsors an annual leadership seminar and an annual forum on science and technology (S&T) policy that this year attracted a wide array of participants from government, business, research centers, and universities. This year also marks the 35th anniversary of the S&T Policy Fellowships program, which placed a record number of scientists in congressional offices and executive branch agencies. The AAAS R&D Budget Program provided regular updates on the status of federal funding as well as an annual in-depth analysis of R&D funding in the White House's proposed budget. We applauded President Barack Obama's pledge to "restore science to its rightful place" and welcomed his selection of former AAAS president John P. Holdren as Assistant to the President for Science and Technology and Director of the White House Office of Science and Technology Policy.
International Scientific Activities
Science diplomacy is an important mechanism to maintain productive relationships among peoples even if their governments are not necessarily on the best of diplomatic terms. AAAS President Peter Agre led a delegation to Cuba focusing on science policy and scientific cooperation, and AAAS joined a US delegation to Syria to discuss scholar exchanges. We also are working to build relationships and foster joint projects with leading scientists in both Iran and North Korea. Ongoing exchanges between AAAS and Chinese S&T leaders moved forward during a visit to Beijing for high-level discussions on science education and research opportunities. Meeting in Belgium, we signed an agreement with the European Commission's Joint Research Centre to pursue cooperative efforts with an initial focus on combating illicit traffic in nuclear materials. The first US science envoys, named this year to facilitate international collaboration, include Bruce Alberts,
Science
Editor-in-Chief, and Elias Zerhouni, Chief Scientific Adviser to AAAS's new journal,
Science Translational Medicine
. This year, we also expanded efforts to protect the rights of scientists and citizens worldwide, launching the AAAS Science and Human Rights Coalition to expand global partnerships between scientific and rights organizations.
Science Education and Career Development
AAAS works to improve science education through efforts ranging from summer science programs for elementary school students to master's programs for middle school science and math teachers. We co-launched a long-term initiative for the transformation of undergraduate biology education, including the design of innovative programs and materials. Project 2061, AAAS's science literacy initiative, hosted a delegation of science educators from Shanghai, China, to develop new strategies for science curricula. The project also began to create a climate-related middle grade teaching resource. AAAS continues to advance the scientific enterprise with support through every career stage, from internships for early career scientists to a volunteer program for senior scientists and engineers. Our comprehensive job support website,
Science
Careers.org, added searchable employer profiles and introduced MySciNet, an online network for scientists and engineers from diverse backgrounds, as well as CTSciNet, another online network for members of the clinical and translational medicine fields.
Public Engagement
AAAS's Center for Public Engagement with Science and Technology works to broaden input into science policy and research agendas with initiatives such as a series of monthly public seminars focusing on food purity, the environment, and other issues of societal concern. Scientists and engineers are learning how to present their research findings to audiences beyond academia through AAAS's expanded Communicating Science program of workshops, webinars, and multimedia website. The new AAAS Policy Innovation Network is developing an online platform to connect government policy makers with scientists and a broad range of other experts.
I wish to thank each AAAS member for supporting our mission this past year, and to bid all of you a pleasant holiday season.
Sincerely,

Alan I. Leshner, CEO, AAAS
P.S. Read about
Science
's Breakthrough of the Year in the 18 December issue.
---
A Call for US-China Collaboration to Tap Innovation Power of Young Scientists
With global science moving toward dramatic new understanding of the nature and workings of life, today's science students and young scientists should expand from narrow disciplines and isolated research to see the challenges in new ways and collaborate on discoveries, Science Editor-in-Chief Bruce Alberts said at the Chinese Academy of Sciences. During his 12-day visit to China, Alberts also called for government support of science education and research opportunities in newly structured 21st century labs during high-level meetings with leading Chinese scientists, engineers, scholars, and policy makers. Joining the delegation were Science Asia news editor Richard Stone and Catherine Matacic, associate editor for AAAS's EurekAlert! Chinese science news service. Read more about the visit, which advanced an ongoing exchange between AAAS and Chinese S&T leaders.



US Science Delegation Completes Positive Cuba Visit
Eight US science leaders, led by AAAS President Peter Agre and including AAAS Chief International Officer and Center for Science Diplomacy Director Vaughan Turekian, reported three days of "very positive" discussions and agreement to explore areas of bilateral scientific cooperation -- through initiatives from meteorology and marine sciences to infectious diseases and informal science education. The delegation, resulting from a year of talks and planning, met with science leaders from Cuban institutions and universities and representatives of foreign embassies and offices based in Havana. Noting that members of the United States Congress are looking at ways to ease or end the ban on travel to Cuba, the delegation hopes that apolitical scientific cooperation could ease tensions in governmental relations. Read more about the critical next steps.



AAAS President Leads Rare Trip to Pyongyang
Nobel Laureate Peter C. Agre is leading a delegation of four U.S. organizations to the Democratic People's Republic of Korea (DPRK) for five days of talks on academic science cooperation. Distinct from other delegations that travel to the DPRK for humanitarian, economic, or nonproliferation purposes, this delegation will be the first significant effort to engage in a comprehensive effort focused on science cooperation. Read more.

Analysis of 2010 Budget Shows Strong Support for Basic Research
In an uncertain fiscal climate, President Barack Obama's proposed 2010 budget would flat-line overall R&D investment while still directing funding to most federal agencies conducting basic and applied physical sciences research. During a briefing on Capitol Hill, AAAS R&D Budget Policy Program director Patrick Clemins noted that the federal science budget is at an all-time high (US$147.5 billion), with broad support for programs indentified with the America COMPETES Act (2007). Organized by AAAS, the briefing brought together congressional staff members, science societies, policy makers, journalists, and the public and included the outlook for S&T in the appropriations process. Read more and access the latest budget and policy news.

AAAS Reaffirms Statements on Climate Change and Scientific Integrity
AAAS has reaffirmed the position of its Board of Directors and the leaders of 17 other respected groups: Scientific evidence clearly indicates that global climate change caused by human activities is underway and the need to take action is urgent. AAAS expressed concern that the illegal release of private emails stolen from the University of East Anglia, with selectively publicized language interpreted by some to suggest unethical actions, may confuse policy makers and the public about the scientific basis of global climate change. The responsible institutions are mounting an investigation and, emphasizing the importance of scientific integrity, AAAS will carefully evaluate the conclusions by the authorities reviewing the emails. Read more.



Also, in a Washington Post response to an op-ed by former Alaska Governor Sarah Palin, AAAS CEO Alan I. Leshner wrote that "climate change science is clear" and policy makers must act. He added: "Don't let the climate doubters fool you." Read more and access the commentary.

AAAS Launches "Expert Labs" to Support Policy Making
An independent effort to enhance the effective use of science in public policy will extend the potential of social networking to harness a broad array of expertise on critical issues. The new initiative is directed by Anil Dash, a social media pioneer and recognized expert on web technology and culture. Expert Labs will tap the wisdom of crowds -- scientists, technologists, and other citizens with expertise on key topics to help improve the overall quality of government policymaking. The political community will identify questions, the technology community will build platforms, and the S&T community will provide answers that are vital to the policy making process. Read more and access a video interview.

Nuclear Experts Urge New Plan for Spent Nuclear Fuel Storage
A group of nuclear experts, organized by the Program in Arms Control, Disarmament, and International Security at the University of Illinois, Urbana-Champaign with the cooperation of AAAS, urged the creation of escrow accounts that utilities can draw on for on-site storage of spent fuel. During a November Capitol Hill briefing, the experts recommended that the US$23 billion currently in the Nuclear Waste Fund, collected from nuclear plants for the eventual shipping and burial of the spent fuel but not being utilized by the US government, be put into these accounts. The group's report, "Plan D for Spent Nuclear Fuel," argues that technical, political, or cost concerns have essentially eliminated other options such as reprocessing for use in breeder reactors, deep geologic burial, and actinide burning. Read more about the plan.

Reports from the AAAS Leadership Seminar
The annual AAAS Leadership Seminar in Science and Technology Policy, with participants from science, government, education, and health fields, is modeled after the acclaimed orientation program for new AAAS S&T Policy Fellows. Two reports follow.
Uncertain Times for US Science Policy
Scholar and columnist Norman J. Ornstein told an AAAS audience that despite strong support from the White House, science policy and research funding could face challenges due to a weak economy and a sour national mood. Ornstein said that the public frustration with elected officials and financial and corporate executives has thus far spared S&T leaders, but in a sharply polarized political environment, issues such as climate change, science funding, and visa reform may face significant opposition. Read more about the current challenges and possible options discussed during the seminar, held 16-20 November.
Energy and Climate are Top US Priorities
Thomas Kalil, deputy director for policy at the Office of Science and Technology Policy (OSTP), told the Leadership Seminar that energy and climate (including a cap-and-trade program to reduce future emissions) top President Barack Obama's science-related priorities for 2010 -- also citing science education, the creation of S&T jobs, and cyber security as areas of high priority. The key White House adviser covered a range of issues, including the looming shakeout in federal funding for research, the importance of international S&T cooperation, and innovation policy. Read more about the seminar, including a presentation on R&D budget policy from Kei Koizumi, OSTP assistant director for federal R&D.

Experts Examine the Unexpected Impacts of the H1N1 Pandemic
A symposium sponsored by the Council on Foreign Relations and Science brought together experts in science, economics, public health, and foreign relations to assess the impacts of the pandemic and future implications. While good vaccines have been developed against the 2009 H1N1 flu and citizens in developed countries are benefitting, developing nations remain largely unprotected against both severe health consequences and critical economic impact, according to the experts. Read more about the global supply chain and ways to increase access, including moving more vaccine production to the developing world. Listen to presentations from the symposium.

Symposia Series Explores "Beyond Copenhagen: Scientific Perspectives on Adaptation and Sustainability"
In the first of three symposia co-sponsored by AAAS, the Embassy of Sweden, and the US Delegation of the European Commission, experts said the warming climate could bring both crisis and opportunity to world agriculture. As an increase in extreme heat waves, droughts, and floods disrupts water supplies, the impacts are likely to particularly threaten areas in Asia and Africa. The experts stressed that the emerging challenge should be seen as a "crisis of opportunity," with public awareness and political will leading to adaptation via unprecedented investment in more productive and resilient agriculture in developing countries. A second symposium explored water and urban infrastructure and the final symposium, scheduled for December, explores water and marine services. Read more about the symposia series.

AAAS Kavli Science Journalism Awards Announce 2009 Winners
Engaging, well-reported stories, including a radio broadcast on probability and newspaper series on a devastating genetic disease and genetics and evolution, were among the winners of the 2009 awards -- the first to be given under a new endowment by The Kavli Foundation. This year the awards, established in 1945, include an expansion of television into two categories: spot/news feature and in-depth reporting, in addition to large and small newspaper, magazine, radio, television, online, and children's science news. Read about the winners, selected by independent panels of science journalists.

Michael Crickmore Wins GE & Science Prize
Crickmore won the prestigious annual prize for young life scientists for research, summarized in an essay, on why the body parts of a single animal develop into different sizes. Read more and listen to an interview.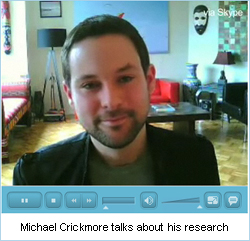 AAAS Caribbean Division Commits to Public Engagement
The Division's annual conference, held in San Juan, Puerto Rico in late October, featured talks on Darwin and extraterrestrial life, and offered green chemistry workshops -- under the overarching theme of building public interest in science. The conference honored Daniel Altschuler, an author and former director of the Arecibo Observatory, for his long work in promoting science in Puerto Rico, the Caribbean, and beyond. His address to a rapt audience of students, teachers, and scientists focused on cosmology and chemistry, while illustrating his philosophy for creating interest in science: "You have to write narratives ... you have to write stories." Read more and access the full program.

AAAS Seminar Examines "Green" Building Rating System
Buildings may win high ratings from the popular Leadership in Energy and Environmental Design (LEED) certification program with high performance on some criteria while still lagging in energy efficiency, according to S&T policy expert David M. Hart. During the November seminar, Hart also said he was encouraged by the new version of the LEED rating system, which places greater emphasis on the energy efficiency component. However, the policy expert stressed that the private sector alone cannot achieve higher efficiency and called for a government role in tracking energy use and setting national building code standards. AAAS headquarters is among existing buildings certified by the LEED program, and also is a federal "Energy Star" recipient. Read more.

AAAS, AAU Collaborating to Build Diversity Strategy
During a two-day workshop, AAAS and the Association of American Universities convened top university attorneys and administrators to discuss strategies to advance diversity efforts deemed crucial in the development of science and engineering talent from every sector of US society. The legal experts examined programs that can be defended under the 2003 US Supreme Court ruling that determined race can be a factor in admissions, but set bounds for how race can be employed. University administrators continued the discussion with a focus on diversifying faculty. Read more and listen to an interview with Daryl Chubin, director of the AAAS Center for Advancing Science & Engineering Capacity.
---
AAAS Center for Science, Technology and Congress

Capitol Hill Briefing - Climate Change and Our Coasts: Impacts and Adaptation Options
Even with effective carbon emissions reductions and other mitigation efforts, a panel of top experts warned that coastal communities will have to adapt to the changing climate. Severe weather, sea-level rise, and ocean acidification could cause property damage, loss of habitable and arable land, and regional economic disruption. The briefing for congressional staffers focused on climate change impacts and adaptation options such as halting development in vulnerable areas, building houses on stilts, flood-proofing homes, or restoring natural ecological buffers. Twelve states are currently developing or have completed adaptation plans.
Read more
about the briefing, co-sponsored by AAAS and the Communication Partnership for Science and the Sea (COMPASS).
The AAAS Center for Science, Technology and Congress was established in 1994. The center provides timely, objective information to Congress on current S&T issues, while also assisting the science and engineering communities in understanding and working with Congress.
Read more
about the center and access presentations for the coastal adaptation briefing and a second briefing, Climate Change: Health & Policy Implications, both held during November.
---
Science
Careers, published by AAAS, offers the extensive resources you need to advance your career. Whether you're seeking a new job, advice on career advancement in your chosen field, or ways to stay current on industry trends, you'll find helpful tools on the site. Thousands of searchable jobs from industry, academia, and government are available as well as Job Alert e-mails, Career Advice, a Resume/CV Database, and more. Visit
ScienceCareers.org
today. Your future awaits.
Science Careers Webinar
Effective Lab Skills: Managing People, Projects, and Money

Academic scientists face many challenges when it comes to running a lab. Beyond good research, lab heads need to manage staff, develop timelines for projects, and track grant budgets.
Science
Careers invites you to watch our recent Webinar with experienced academic managers giving insights into effective lab management. The Webinar is available on demand, to view at your convenience.
Register to view
.
---
---
AAAS Science and Human Rights Coalition Meeting: 22 January

The third meeting of the AAAS Science and Human Rights Coalition will open with a panel discussion on ethical dilemmas in science practice, focusing on the relationship between science, scientists and the military, followed by presentations, training sessions, and working meetings on human rights issues central to the mission of the Coalition. Sessions will include: "In Their Own Voices: Hearing from Survivors of Human Rights Violations," "Article 15: The Right to the Benefits of Scientific Progress," and "Scientific Associations Serving Humanity: Volunteer Programs of Scientific Associations." The meeting, at AAAS in Washington, D.C., will be followed by a reception.
Register here
.
Training: Best Practices in Protecting the Human Rights of Scientists: 21 January
Ever wondered how to evaluate a request for assistance from a colleague whose rights are threatened? Interested in learning effective response strategies and advocacy techniques aimed at assisting a scientist whose rights have been violated? A special training session, conducted by Scholars at Risk in partnership with the AAAS Science and Human Rights Coalition Welfare of Scientists Working Group, is designed to prepare scientific associations to defend the human rights of scientists around the world. Learn more about the training session at AAAS in Washington, D.C. and
register here
.
Helium-3 Workshop: 11 February

Help solve the supply crisis for a rare helium isotope during a one-day workshop to be held by the AAAS Center for Science, Technology and Security Policy in Washington, D.C. The scientific, industrial, homeland security and medical communities will offer input on how to decrease overall demand for helium-3 (from conservation and alternative technologies) and how to increase supply (through exploring foreign supplies/inventories and recycling). A short report will summarize the results of the workshop.
Register here
.
AAAS Photography Exhibit: Climate Change in Our World

Monday-Friday 9 am-5 pm, through 15 March
AAAS Atrium and Gallery
1200 New York Ave, NW
Washington, D.C. 20005
Environmental photojournalist Gary Braasch traveled to 21 countries to document rapid climate change for his book
Earth Under Fire: How Global Warming is Changing our World
. The exhibit of large-scale photographs, reproduced from the book, show dramatic impacts from Alaska to the Alps, and Bangladesh to Hong Kong, as well as hopeful images of practical innovations such as wind farms and green buildings. A concurrent exhibit includes photographs and videos from
Young Voices on Climate Change
, by author Lynne Cherry.
Read more
about the free public exhibit, part of the AAAS Art of Science and Technology Program.
Give Science and Full AAAS Benefits at Special Holiday Rates

$50 Postdoc/Student, $99 Professional
Gift giving has evolved to create even happier holidays for young researchers, budding student scientists, friends, and family. Give a full year of
Science
(51 issues) plus all the education and career benefits of AAAS membership and you'll receive our limited edition "How to Explain Your Research at a Party" shirt for free.
Order today
for US (print edition) and international (
Science
Digital) recipients.

Special AAAS Membership/Annual Meeting Offer
Are some of your colleagues not yet members of AAAS? If they register in advance for the 2010 Annual Meeting, they will receive a one-year membership to AAAS for free, along with all member benefits including a one-year subscription to the journal
Science
, access to
Science
and all of its archives online, and access to
Science
Express. International members will receive
Science
Digital. Tell your colleagues. This offer is good for advance registration only, and expires 28 January. Only nonmembers qualify. Explore the program and register at
www.aaas.org/meetings
.
Reduced Advance Rates for the AAAS Annual Meeting

Start the new year with a
16% discount
on registration rates for the AAAS Annual Meeting in San Diego, 18-22 February. Advance rates expire 28 January. For more details about the program, visit
www.aaas.org/meetings
.
Follow us on Twitter
and use hashtag "#AAAS10" to search for posts about the meeting.
Join the AAAS Facebook group
for more updates about AAAS and the Annual Meeting.
New Option to Cast Your Ballot Online for the AAAS Elections

In response to member requests, AAAS will be offering the opportunity to vote either by mail or via a web balloting system in this year's upcoming election. It is hoped that this online option will provide us with the opportunity for better communications with the members during the election via reminder emails as well as making it more convenient for you to cast your ballot. Detailed instructions for using the online option will be provided to all members.
AAAS Mass Media Science & Engineering Fellowships: Apply by 15 January

Graduate and postgraduate level scholars can hone their own communications skills while increasing public understanding of S&T issues by working as science reporters at major US media companies. The 10-week summer program has included paid placements at National Public Radio, the
Chicago Tribune
,
Scientific American
, and the
Los Angeles Times
.
Find out more
and access the application for the 2010 class.
AAAS Minority Science Writers Internships: Apply by 1 March

The Journal
Science
invites minority undergraduate students with a serious interest in science writing to apply for 10-week paid summer internships in Washington, D.C. The interns experience first-hand the process of covering the S&T issues that shape our global economy, under the guidance of award-winning reporters and editors.
Find out more
and access the application for the 2010 class.
Call for Papers for Science Translational Medicine

The new journal from AAAS and
Science
examines the intersection of basic research and clinical medicine. Headed by Chief Scientific Adviser Elias A. Zerhouni and a distinguished interdisciplinary board, the journal's mission is to chronicle the conversion of basic biomedical research into practical applications.
Learn more about the submission process and submit your work for review
Join the AAAS President's Circle

Improving the quality of life around the world and responding to global challenges requires innovative solutions that are rooted in solid science and technology. AAAS needs your help to ensure that the science community is engaged in exploring these solutions. You can seize this opportunity by joining the President's Circle today with a philanthropic contribution of $500 or more. You will receive updates about our activities and invitations to AAAS events.
Visit us online
at
www.tinyurl.com/dye8kn
or call +1 (202) 326-6636 for more information.
---
AAAS News & Notes
appears in
Science
in the last issue of each month.
You can also read more about AAAS at
www.aaas.org
.
Science
magazine is available at
www.sciencemag.org
.
Change your mailing address or other info at
www.aaasmember.org
Invest in AAAS
Contributions from our members and friends are needed to support AAAS's mission to promote science in all forms. Visit us online to make a gift,
http://www.aaas.org/aboutaaas/giving/types/designate.shtml
, or call +1 (202) 326-6636. With your support, we can continue to speak up for
you --
and advance science for the benefit of society worldwide.
How to Subscribe to Advances
If a friend has sent you this e-mail, and you would like to start receiving your own copy each month, you must first
become a AAAS member
.
How to Get Off This Mailing List
Use the "preferences" link at the bottom of this email.
Member Benefit





Barnes & Noble Online Discounts
Barnes&Noble.com is offering new lower prices on books for the holidays. Through 31 December, all AAAS members will receive a minimum of 10% off all books with free shipping on orders of $25 or more (see site for details). Go to www.bn.com/aaas for your discounts.
* Offer is online only; not available in Barnes & Noble retail stores.
* Offer is not applicable on used books or gift cards.


Meet Up at Upcoming Events

Science/AAAS will have a booth at the following events. Stop by to take advantage of our special show renewal rate and pick up your member pin.

AsiaTIDES,
22-24 February 2010, Japan
AsiaTIDES is the only conference in Japan to focus on research, technology and product development, manufacturing, and partnering in the field of oligonucleotide- and peptide-based therapeutics and diagnostics. You will hear updates from the most advanced research companies on new approaches to delivery and formulation, what potential drug candidates are currently in development, and what the most successful commercialization strategies are from both the industry and academic perspectives.
AAAS members receive a 20% discount on registration with priority code: R10182AAAS.

Drug & Biologics Japan,
22-24 February 20IBC's event addresses the changing paradigms in Japan's pharmaceutical industry – shifting from small molecules to antibody/protein science and stem cells, from traditional drug discovery to molecularly targeted therapies and personalized medicine strategies. You will hear from more than 50 speakers from 10 countries, including the USA, UK, Japan, Germany, Belgium, Switzerland, Australia, Israel, China, and India, who will share their current strategies, ongoing developments and proven successes. AAAS members receive a 20% discount on registration with priority code: R10182AAAS.


Additional Meetings and Announcements

The NIH Director's Wednesday Afternoon Lecture Series, 2 December-6 January, USA

IBC Life Sciences, 22-24 February, Tokyo, Japan

Cold Spring Harbor Asia Conferences, 6 April-21 May, Suzhou, China

Alzheimer's Antibody Conference, Stockholm, Sweden, 7 April
This Executive Life Science Industry event presents the leaders of Alzheimer disease providing your R&D organization with a platform to discover ground breaking therapeutics and diagnostic tools within Alzheimer's antibody. The distinguished speaker panel will share first hand experience to successfully design Alzheimer's antibody programs enabling your company to be a front runner in neuroscience.Register for this event.


Find Other Meetings and Events

Search our database of meetings, conferences, career fairs, career workshops, courses, and awards.


Manage Your Account

Change your e-mail, your mailing address, your section affiliate and more at aaasmember.org.




Sign up for E-mail

Alerts for Science Content

Science Careers Newsletter



Social Networking

AAAS on Facebook and LinkedIn




RSS Feeds

Science Careers Feeds

Science Feeds




Podcasts

Science Podcast

Science Update Podcast


Other Multimedia

Images, slideshows, video, interactives and more...