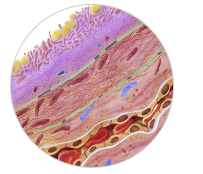 Science Immunology is a monthly journal publishing the latest advances in all areas of immunological research, including important new tools and techniques.  Research published in this journal will help facilitate understanding of the immune system by showcasing innovative advances in the expanding field of immunology, drawing from studies in all organisms and model systems including humans.
Enjoy free full-text access to the top 5 articles
Also of interest
Submit your manuscript to Science Immunology.
Subscribe to Science Immunology.
Recommend a subscription to your library.